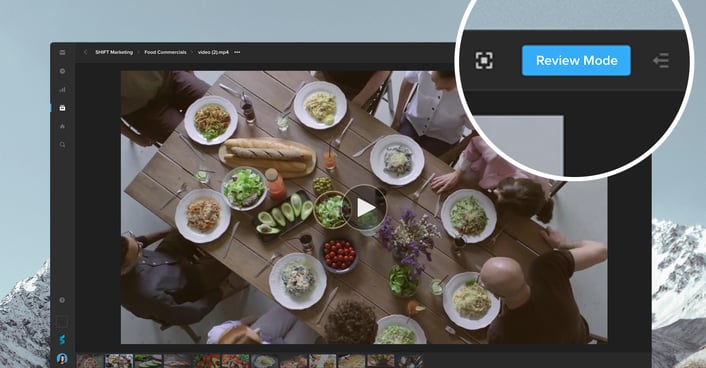 No two creative teams are the same, and the review and approval process differs for every workflow. Shift now offers the most versatile review and approval workflows in the industry, with customized commenting features to meet your specific needs.
With our newest set of review and approval tools, you can choose the option that works best for your team.
Collaborate with Review Links
If you need feedback from a select group of people, you can send a private review link providing peace of mind that content is for certain eyes only. Select the files you want to share, and enter the email addresses of your collaborators. If you want the feedback to stay only within that group, select "Limit comments to this link" before sharing.

Turning off this feature will attach any comments or annotations directly to the file itself, allowing the entire team to review feedback together.
Collaborate directly on an asset
Want to collaborate with a larger group, or leave feedback where everyone can see it? Asset-based commenting in Shift provides one location for your entire team to leave notes, making communication seamless and transparent.
View our full video tutorial library here!
Begin a review session directly from within your projects with our new commenting feature. Keep everyone on the same page and save time in your review and approval process by centralizing feedback in one place.
When it comes to sharing content, Shift gives you the ability to work in whatever way is best for your team.
Want to check out our new Insights analytics dashboard? Click here!
Grace Amodeo is a Content Marketing Manager at Shift, where she oversees the annual Shift Creative Fund grant program. She is a graduate of Emerson College, where she studied film with a concentration in directing narrative fiction. Grace lives in Los Angeles.