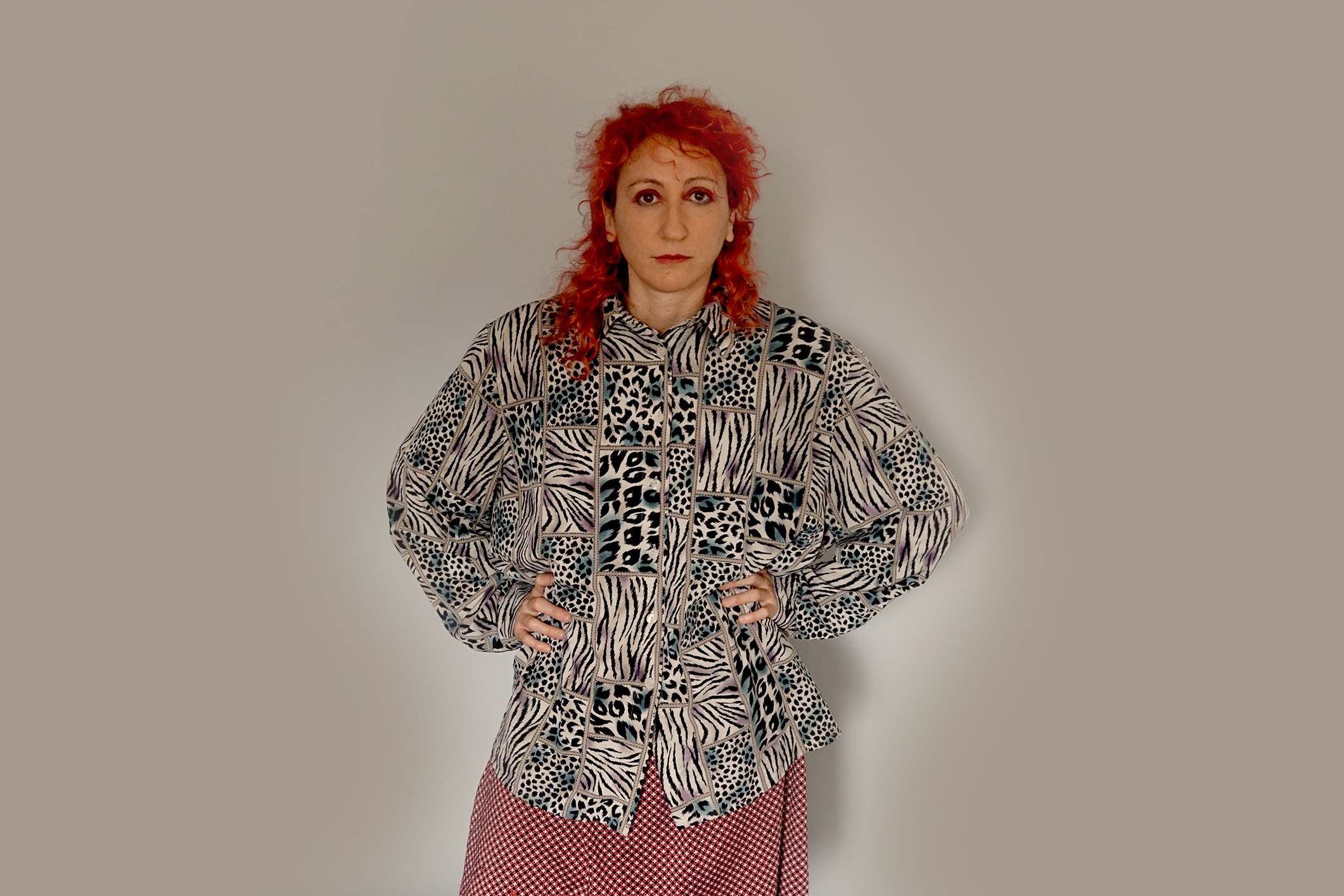 "Purveyors of hardcore gay porn" — that'd be Rachel Mason's answer if asked about her parents' profession. An artist/musician-turned-filmmaker, she makes her mother and father's livelihood the subject of her debut documentary, Circus of Books, a chronicle of their hardcore gay porn shops, bastions of Los Angeles's gay scene from the '60s till their closing this year. A loving and nuanced portrait of the director's family, the film began turning heads even before its premiere at the Tribeca Film Festival this spring, when Netflix bought it, and Ryan Murphy, one of the creators of Glee, Pose, and other hits, came on board as an executive producer. With the camp and complexity of the documentary's characters, it's no surprise that Murphy is already at work adapting the Masons' lives into a narrative series for Netflix.
Accustomed to their daughter's relatively niche fame in the queer music and art worlds, the Masons find the documentary's success a shock. But viewed in the larger context of Hollywood today, perhaps it should. GLAAD's annual Studio Responsibility Index, which measures LGBTQ representation in movies from the seven largest motion picture studios, found 18.2 percent of 110 releases in 2018 included LGBTQ characters, a 5.4 percent jump from the previous year. The public appears hungry for content that features LGBTQ roles and subjects; Circus of Books certainly satisfies this need.
Producer Sophie Finkelstein spoke with Rachel by phone and text earlier this month to find out more about the film and director. Their conversation roamed widely from the experience of first-time documentary-making to personal revelations unearthed by Rachel's interviews with her family.
Meet this up-and-coming filmmaker and the only movie about hardcore gay porn you'll ever want to watch with your parents. The interview has been edited for clarity and brevity.
Sophie Finkelstein: The bookstore has been a fixture for you your whole life. When did you realize you wanted to document it?
Rachel Mason: I realized when the store was closing that, if I didn't start documenting, I might miss something historically valuable. I'm deeply embedded in a queer cultural movement, so the proximity [of the store] to my own circle of friends [was close]. I'm an artist, and the store had a huge impact on artists because the store existed in this countercultural space, and many artists are just part of a counterculture.
Sophie: Did you know how much the film would end up being about your family?
Rachel: I didn't set out to do a story about my family, and I never in a million years would have expected that this would have been the pivoting rod that everything else spun around. When you make a film, you go in thinking it's going to be one thing and then it turns out to be something else. My thought process was that it was going to be a purely historical survey of the way that the store came to be, who the players were, and how it got to be this landmark. But as the film went on, my brothers and my parents gave such open-hearted and generous interviews that I ended up with this pile of footage that spelled out a whole different thing.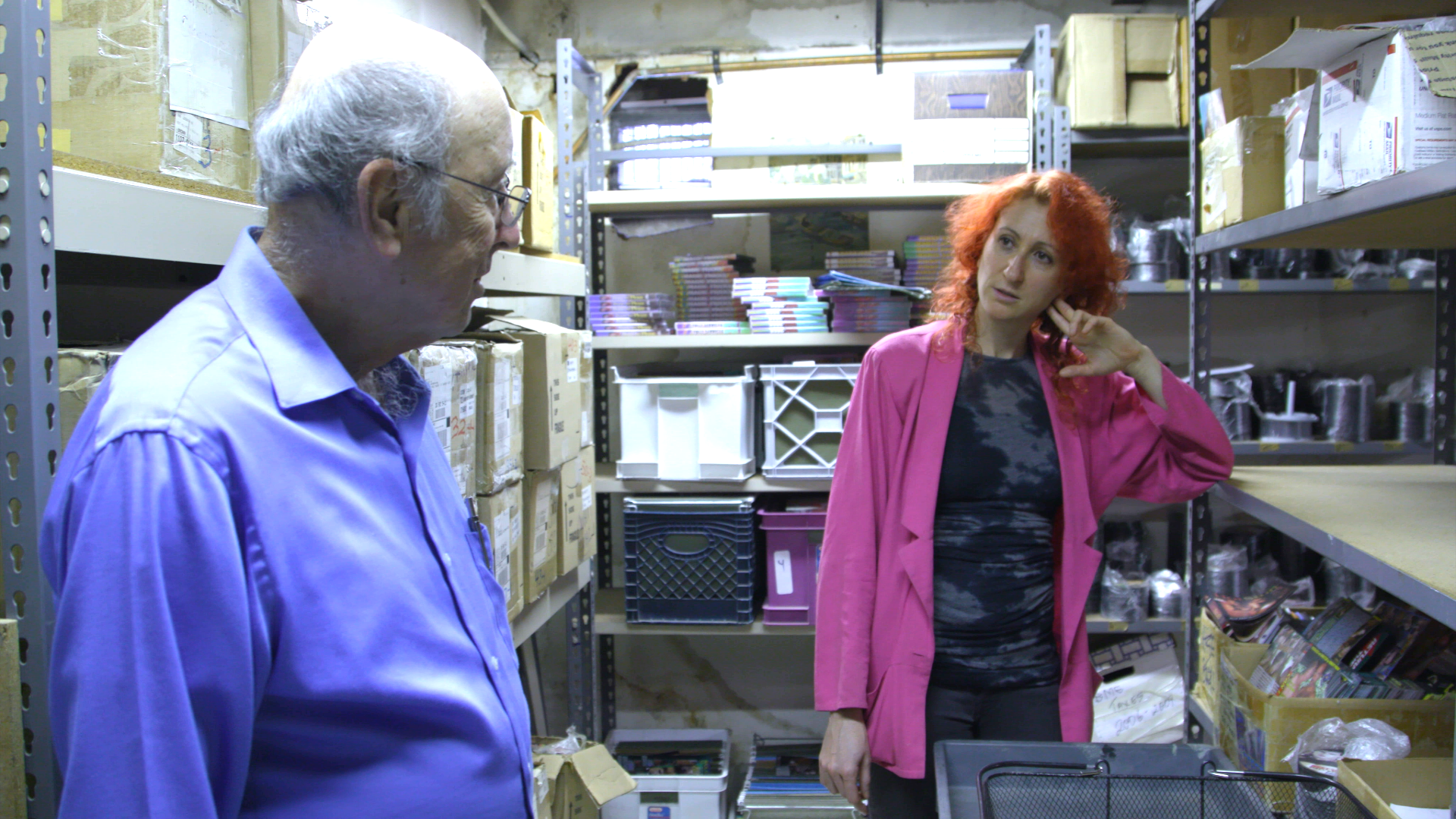 Still of Barry and Rachel Mason from Circus of Books
Sophie: For me, the family story was the most exciting part of the film. It's interesting that you didn't intend that going in.
Rachel: I didn't want this to be a personal doc. I wanted it to be a doc that probably would have just existed in the historical ONE Archives or a world where people care about gay culture. But the reason I think it has this mainstream impact is because of the larger story of my family, [particularly] the struggle of my mother with my brother when he came out as gay. All these different internal dynamics of a family keeping a secret and how they navigated two worlds became the thing that makes the film exciting. But that isn't the film I wanted to make. That was way too personal for me. But the movie made itself in a lot of ways. When you're on the journey, if you can allow it to make itself, that's the best.
Sophie: Did it take people outside you saying "Rachel, you're missing what this movie is" to realize the real story of the film?
Rachel: Definitely. The hardest part for me is that I'm also a subject in the film. I can't just be the director because this is my family. Initially, I was going to co-direct it with Cynthia Childs. But the film just started to make itself — the access my parents were granting, the way the interviews were going, the way the sensitivities were only happening if I was leading the charge. Larry Flint granted the interview because there was this personal sense of "I know your parents. I know who you are." And in the interview, he wasn't speaking in the third person to some random interviewer. He was saying to me, "Your parents were there when there was no one else there." I set out to make a film that was, "Look, let's chronicle the store. Let's not focus on my family. Let's not focus on me. Let's focus on the store." It just became more and more clear that the focus had to be on the family because that's the most interesting aspect of the film.
Sophie: In the movie, your parents talk to you like you're filming a high school art project. Do you think they had a sense that this was something that really needed to be documented? Are they even aware of their iconic place in queer history?
Rachel: No. [My mom] did say to me recently, "I wouldn't have done it if it was going to be so successful." She would never have agreed to do this movie had she known it would make it to Netflix and that it would be a hit. I'm not a known brand except for a handful of avant-garde art institutions, and my mom [thought,] "If this is going to be something you do, it'll land over there where no one will see it, so I'll participate because no one really cares, and your stuff is weird. People who like it are just weirdos."
But this is going out into a place where her friends might see it, and the world she always tried to conceal it from is getting access. I think she's 100 percent not lying to say she wouldn't have participated. She's really uncomfortable with [all of] it to this day. To me, that's kind of a sad thing. I think there's a place for me to say, "Look, Mom, can't you acknowledge that you did something important? Otherwise, why did you spend all these years slaving away at the store? I totally understand you had to earn a living, but once you earned that living and bought a building, couldn't you just be, like, 'Cool. We're done here.'" But the fact is, my parents were great at this business, and they did a great thing. I think my dad has come around, because my dad is just a much more mellow guy, [but] the movie would not be that interesting if it was about him.
Sophie: Yeah. They play off each other so well.
Rachel: What's funny is my mom and her conflict. She was pretty bigoted early on, and she was kind of homophobic, which is so crazy, but she admits to it. It's bizarre to be homophobic and a huge champion of the gay cause. To me, that's part of what makes this film magical. There are so many people that can say on paper, "Sure, I'm 100 percent queer-allied." But it's, like, OK, are you cool if your kid is a drag queen? Or going to come out as trans? How do you feel now?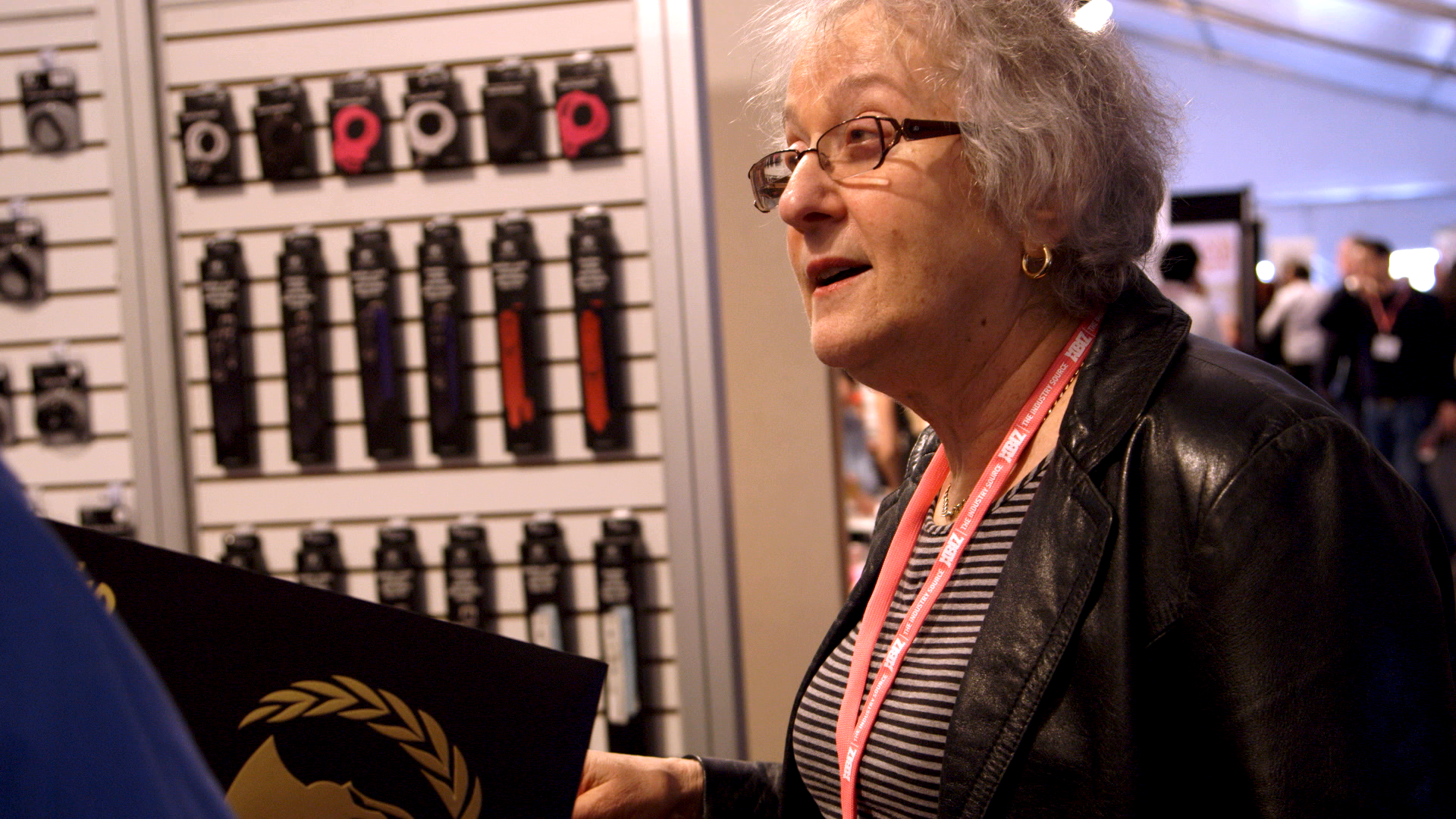 Still of Karen Mason from Circus of Books
This is probably answering a different question, but my younger brother was the absolute perfect child, so his coming out — to me at least — was just such a shock because the world of queerness and gayness aligns much more with my identity. I have no problem whatsoever claiming and raising the queer flag and have been doing it probably since before I knew what it was, so it probably wouldn't have mattered if it was me, and yet it was my brother. My dad says he wouldn't have cared one way or the other, but my mom's reaction was extreme pain and a sense of something being shattered because being gay was just not in a world of this perfect child. Josh is 100 percent perfect in every single way and a great kid, and they knew what type of a struggle you have to endure if you're gay. And they're, like, "Oh, Rachel's a weirdo. She's never going to fit in. It's insane to even think we should bother trying to get her to conform." But Josh, it's like, "No, he's trying to be part of the mainstream." His interview with me, when he says, "Your world was too gay," was a big learning curve because I recognized something. I follow all of these great, fun-loving, gender-fluid people on Instagram, but a cousin of mine was recently saying, "What about the kids that are not radical freaks wanting to wear crazy gender-fucking costumes? They just might want to be male, and they were born female. They want to just have a job and not have anyone even notice that they're trans."
"I was obsessed with every element of radical gay freaky-ness. Some people don't want to do that . . . They just might be trans and don't want to be radical freaks."
As soon as I knew the weirdo freak aspect of gay culture was a thing, I was in. I was obsessed with every element of radical gay freaky-ness. Some people don't want to do that. They just might be gay. They just might be trans and don't want to be radical freaks. That's another piece I was happy to have shine through the film. Within my own family, there was dissonance.
Sophie: Your family are such great TV characters. Your mom has this unending conflict of being a religious Jew, running a gay porn shop, and being somewhat homophobic. And your brother just wants to be mainstream and gay.
Rachel: Exactly. And I'm, like, hey, if you're going to be gay, let's fucking go crazy and wave that freak flag. All my friends that I would bring over were raver party freaks with every bad piercing imaginable. My brother was, like, " Those people are scary. I am not like that."
Sophie: And your parents were running a hardcore gay porn store and producing movies for famed porn star Jeff Stryker.
Rachel: I know. My poor brother. He's, like, "I just want to be an engineer. All I want is to put my head down. Do I really have to embrace being a total radical outsider?"
Sophie: How did Ryan Murphy find your film?
Rachel: That's kind of mysterious to me. I know that sounds like vaguely dodging the question, but it's not. As far as I know, there were a bunch of different avenues to him, and I don't know which one ended up sticking. We have one of the greatest sales agents, Josh Braun, and he brought it to [Ryan's] attention. I don't know if it was before or after an L.A. Times article came out that was all about the store, because when I first met Ryan, he mentioned having read the article, but it was a confluence of events. All things led to Ryan Murphy. That's in retrospect, though. When I met him, my head was so deep into this documentary, I really wasn't thinking about anything else. I had some people expressing interest and contacting me, but my head was just in the doc, and I was so distracted with all of the work that it took to get it made.
"If there's a place in which I can claim my filmmaking historical learning, it was through video art. I'm a total art-school nerd, and I worshiped video artists like Joan Jonas."
Sophie: Was Josh Braun the first who suggested that maybe there was a narrative series to be made?
Rachel: You know, he wasn't. I'd heard that again and again, but I just thought it was all talk. I thought, "Okay, cool, whatever. I'm making this documentary." My head was so focused on the documentary that, unless it related to, "I'll be able to get some financing for this," I wouldn't entertain even a conversation. It was: "If you think there's a series, and you'll give me some money, cool." Whatever it takes to get that money to make my documentary. I didn't register it as something that would really happen. I registered it as: "There's probably 10 million people saying that right now in L.A. about everything."
Sophie: You didn't come up as a filmmaker, right?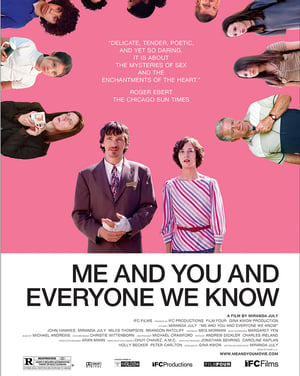 Rachel: No. Early on I thought of myself as a sculptor. I did it for about ten years until I ended up with a filled storage space and realized it was just impossible to sustain. If there's a place in which I can claim my filmmaking historical learning, it was through video art. I'm a total art-school nerd, and I worshiped video artists like Joan Jonas. I was her assistant, and she was a pioneer of video art and opened my eyes to performance art because it integrated my love for art and music. I also totally worshiped Miranda July as a video artist. I remember learning that she had made a movie, and it was so bewildering to me because she was a pure artist. But I saw it and was, like, "Oh, my God, this movie is incredible." [Because] she's an artist, she did [Me And You And Everyone We Know] in an unconventional way. And I remember [realizing], "Huh. I guess you can be an artist and make a film." The first thing I did that was a narrative feature was a total weirdo art-house musical film that was basically performance art called The Lives of Hamilton Fish. I live-performed an album of murder folk ballads set to visual images about a weird coincidence in the history of New York. I got rejected from all the same festivals that I got into for Circus, but it did garner some great fans.
Sophie: Did you have more experienced documentary filmmakers helping along the way?
Rachel: This film is completely collaborative with [producer] Cynthia Childs on the beginning end and [editor/producer] Kathryn Robson on the end. I just can't say enough about them. My role as a director was almost the weaving together of our varied responsibilities to get this film to what it is.
Sophie: How did you find Kathryn?
Rachel: I found her because I was looking for an editor, and I asked a friend of mine if she knew anybody that also might have a porn background or familiarity with porn. I knew that whoever edited this movie would have to look at a bunch of porn and not be fazed by it. So, my friend, who is also a great producer, Vanessa Mayer, said, "I know somebody who I think got her dissertation in porn." And I was, like, "Okay, well, I need to meet that person right now." That person was Kathryn. In fact, she wrote a master's thesis about porn.
"I knew that whoever edited this movie would have to look at a bunch of porn and not be fazed by it."
Sophie: Tell me a bit more about the rest of the documentary team.
Rachel: I'll shout out somebody that we both know: Rhianon Jones. I had lots of meetings with different financiers who wanted to tie up the rights to the series, but then regardless of where the conversation would go, the question of money flow would somehow not happen. I would say, " I need to pay my editor, and we need to start now. How does that happen? Where does the money come from?" Rhianon did something so major by simply saying, "This project sounds awesome, and I want to finance it. What do you need? Is $50,000 good for you right now?" And then that check — it was in my bank account, and we could start editing. She didn't make the typical industry demands, and she was a true supporter in every way. It was amazing to have this female investor, which I felt really excited about because it's rare in this industry. Another early supporter on the financing was Gerry Herman, who was incredible because he gave us a donation, which was the starting place of us being able to make this film. It was somebody outside of my inner circle of friends and family, and it was, wow, okay, this person I really don't know who cares about this film is bringing money. Enough can't be said for the people that put in the money to your film early on. I'll be eternally grateful for them.
Sophie: Who else was on your team?
Rachel: There was John Battsek from Passion Pictures in England, who brought inJosh Braun. Without Josh, we wouldn't have gotten it completed and wouldn't have gotten it, likely, to Ryan Murphy. There was a chain of people required to get it to where it is. Adam Baran was instrumental in getting Gerry Herman involved. Camilla Hall as well, who brought in John Battsek. There were people that did things that led to something else happening. A domino effect.
Sophie: Right. That's how these things get made.
Rachel: Yeah. And we have an amazing DP named Gretchen Worthen, who was phenomenal to work with and on this project from the very beginning. A friend of mine did the composing — Ian Colletti. Definitely would love to shout him out. He did a great job.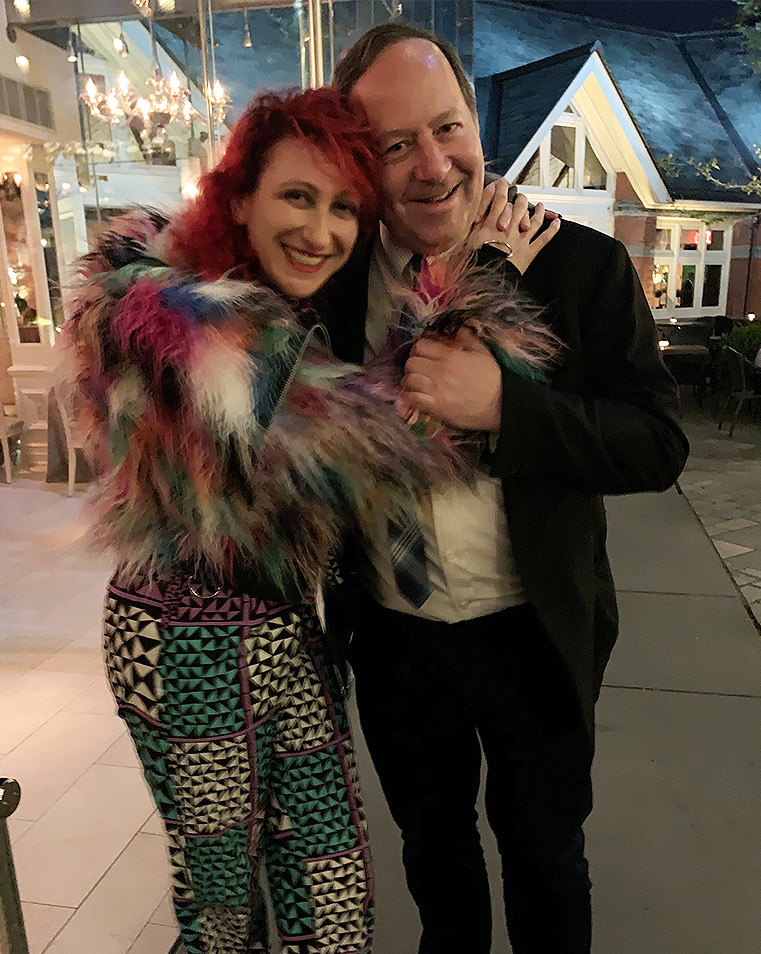 Rachel Mason and Josh Braun at the film's Tribeca premiere
Sophie: You also made some of the music in the film, right?
Rachel: Yes! The two songs at the end are mine. The first is a song I recorded and wrote in 2001 called "In the Circus." The end credit song is new and is actually being released in time for Outfest. I'm also working on a new album of songs I wrote during the period of making Circus.
Sophie: Do you see yourself continuing this movie route?
Rachel: Oh, my God, yeah. I'm totally committed to making more films and perhaps television as well. The door opened at a time that matched my ethos. I just never assumed there'd be any engagement from me within the mainstream quote-unquote Hollywood world. I'm from Hollywood, my friends' parents were in showbiz, and I found the whole world so off-putting. This was in the '80s when anything on television was pretty much going to be homophobic and racist, with the exception of some shows like In Living Color. Like Ellen, there were pivotal, major things that happened that changed culture, but besides that, it was just a world that I didn't see anything artful about. We're in a totally different moment in media [now]. I would never have been able to even imagine this moment where streaming content would include weird shows like Broad City and queer content like Pose. Also, the fact that Ryan Murphy is a powerful gay man in Hollywood and out and proud is so amazing. There are still fights to be had, but it's really cool to see. I don't think this doc would've gotten this far ten years ago.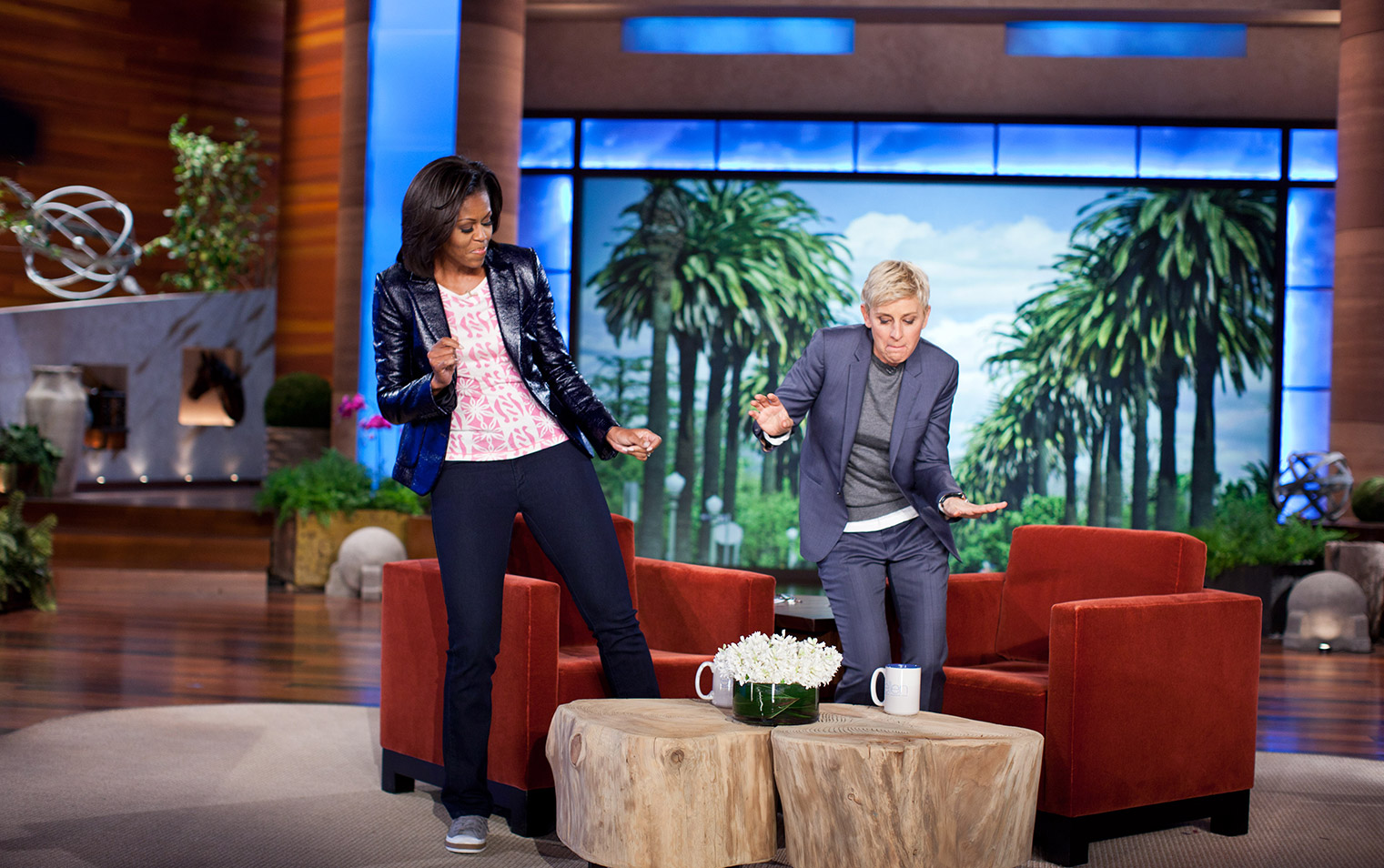 Michelle Obama and Ellen DeGeneres bust moves on The Ellen DeGeneres Show
Sophie: Does it feel different coming from the art world where you don't need as much financial permission to make something?
Rachel: The biggest project I ever did in the art world was my Lives of Hamilton Fish. That project was very much funded by friends and family, and there's no chance it's ever going to make any money. However, I do know people in the art world that are making very good livings as artists, but those are absolutely the exception. I was not one of those people who managed to get well-paid — ever — in the art world. The art world will reward some content over others, and I still find it mysterious. It's a lot more straightforward in the film world. There are more clear-cut reasons, even if they're not necessarily qualitative. Like, my film, hey, there was this lack in the market, and my film hit at the right moment to get all of those boxes checked. As weird as it sounds, the film world that initially didn't align with my values has come around to totally align with my values. And the art world, which I thought aligned with my values, completely doesn't. It's like I've switched teams. I don't relate to [the art world] anymore. I find it really repulsive, yet I can still love art and artists. Just I find that economy so problematic.
Sophie: Can you talk a bit about the process of shaping the story and the writing process?
Rachel: Early on, the story partially got shaped from the questions that Cynthia and I asked. Having an outsider know to ask my parents certain things, that's where Cynthia came in. A lot was painful and not stuff I would've ever wanted to ask. After we had all the footage, Kathryn drafted the first outline, and then we looked at it and shaped it together. It was really a process of looking at the footage, looking at the answers to the questions, and then saying, "All right. This looks like the story here."
Sophie: Do you have advice for filmmakers who are approaching their first documentaries?
Rachel: It's so hard for me to feel like I'm in a position to give advice. I still feel like I'm coming off of this and looking at the happy accidents and mistakes that were so unbelievably obvious.
On the business side, be really thoughtful about who you bring into the project. Bring in Kathryn Robson and Cynthia Childs if you want a successful project. This film is such a product of true collaboration with those two. Because I came at this from being an artist, I was willing to say, "Look, I don't know what I'm doing and clearly you do, so tell me what you think." I was more than willing to do that because Kathryn and Cynthia knew better than me and knew things I didn't. I knew what I was good at, but with a lot of other things, I was willing to give up authority, and giving up authority is really important at certain moments. One of the hardest things to do is to work with somebody who doesn't want to give up authority. We're all human. I'm not necessarily going to make the most brilliant decision, but I know that.
"I knew what I was good at, but with a lot of other things, I was willing to give up authority . . . One of the hardest things to do is to work with somebody who doesn't want to give up authority."
When I worked with Joan Jonas, I noticed she was collaborative in a fundamental way. She would look at me, her assistant, and say, "What do you think, Rachel?" And I'd be, like, "What do you mean, what do I think? I don't want to give you my opinion. You're Joan Jonas." That's like giving Picasso a brush stroke. And yet I recognized that in handing over the question to someone else, that was the true genius of her art.
For me, knowing when I don't know is just as important as knowing when I do. If there was something I wanted, I would absolutely fight for it. For instance, my parents are super frontal in that couch [interview], and I really fought for that shot. I'm so inspired by Diane Arbus, and she was so frontal in her photography. To me, it represented the kind of weirdness of my parents.
Sophie: Any other advice?
Rachel: I could have avoided some of my mistakes by asking [for] more advice. Many mistakes happened because I was feeling like I had to do things in a vacuum. Oh, and I could shout out the Hot Springs Documentary Film Festival retreat. Kathryn and I had just completed a rough cut, and it was the perfect opportunity to decompress and have this moment of thinking about next steps. There were a lot of people who I met through Hot Springs, and I learned that you can find people along the way that you can ask for advice. I would totally recommend that program.
Sophie: Can you also tell us about the upcoming screening?
Rachel: We are the Opening Night Gala film at Outfest, which is still shocking to me. Opening night is such a coveted spot, and it makes me feel like the city of Los Angeles and the people behind Outfest clearly are just as excited about this film as I am. They recognize the store and that my parents did something for the community, which is really moving. It's humbling really.
Sophie: Before we wrap up, I want to go back to one of my favorite parts of the film, which is when your mom becomes an ardent PFLAG (Parents, Families and Friends of Lesbians and Gays) supporter. Are you planning anything with PFLAG for the release?
Rachel: Oh, yeah, absolutely! The head of PFLAG National, Liz Owen, is totally collaborating with us on cross promoting the release. If there's anything that I feel the most mind-blowingly happy about, it's that PFLAG as an organization could get a boost from this film. If you're Jewish, you know this expression, tikkun olam — healing the world. They're a healing force. My parents march every year with PFLAG, and they want nothing more than to help PFLAG. Me too. I love PFLAG.
Sophie Finkelstein is a producer and screenwriter from New York City. She's worked in independent film for the past decade and has an MFA in screenwriting from Columbia University. She's in development on a number of television shows and features both as writer and producer. She produced the critically lauded
The Revival
; Rose Troche's VR piece,
If Not Love,
which premiered at Sundance; and numerous shorts and music videos. Sophie is also a director for the Hot Springs Documentary Film Festival.