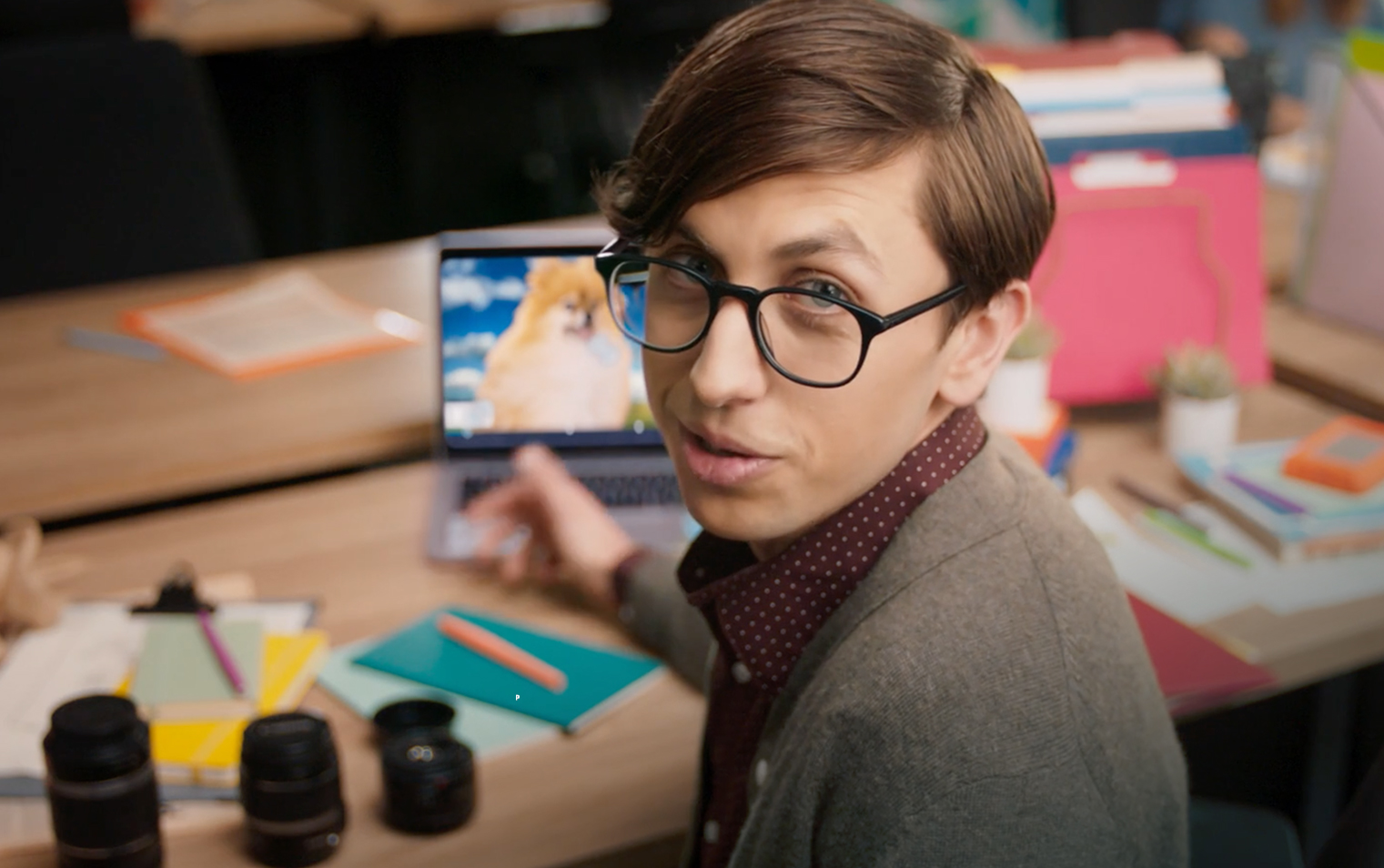 What a thrilling time — 400 videos are uploaded to YouTube per minute, 500 scripted shows were made in last year alone, and more than 500 million tweets are posted daily, thanks to rapid technological advancements providing ever-new ways to consume and tell stories. Whether that's breaking news, virtual reality art exhibitions, episodic series, or viral ads, we're waking to a new dawn of creativity.
This exciting period has spawned partnerships and collaborations worldwide: a special effects studio in Toronto working with a production house in London, with post handled by a scrappy startup in Los Angeles, and the final product eagerly viewed on a smartphone in China. The way we tell stories is an increasingly global phenomenon, with production houses, third-party vendors, independent and freelance creators, multinational corporations, and advertising agencies all striving to connect with audiences near and far across multiple channels.
But these changes in media have also complicated production. There are more parties involved in managing and localizing massive amounts of content, more steps in the review-and-approval process. Anxiety around who has permission to view that still-developing work, as well as questions about safeguarding it from leaks and piracy, has also increased.
A better way ahead
We've watched our partners — some of the biggest content creators in the world, along with their small but mighty collaborators — struggle with these workflow issues and sought a way to free them from unnecessary headaches so that they could focus their energies on what matters: creating.
We're up to the task because, in our past incarnations as MediaSilo and Wiredrive, we had a long history of offering industry-defining technological solutions to the media, entertainment, and advertising sectors. Now as Shift, we proudly debut Shift for Creators, our response to the problems that bedevil creators the world over.
Meet the Feed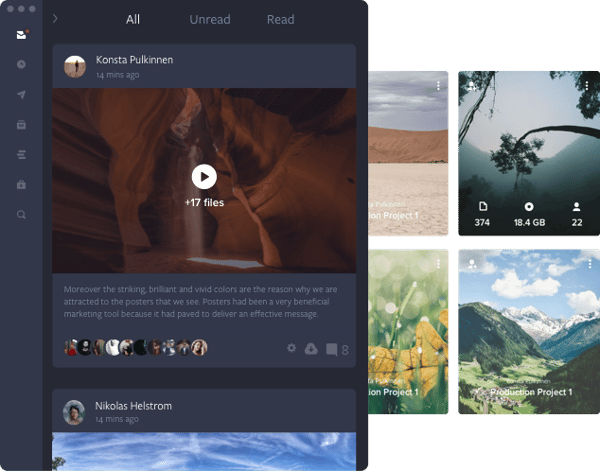 But what exactly are those issues?
In a word, email, everyone's favorite albatross. Although almost all of our customers say they absolutely require in-line commenting tools, fewer than 10% actually use them. Instead, an editor may email a link for feedback, and various team members — producer, director, the intern accidentally included in the group email — respond in a group thread that soon becomes a never-ending path to hell.
Shift for Creators elegantly sidesteps that with The Feed, the platform's centerpiece. Inspired by the user-interfaces of now-ubiquitous social media platforms and applications such as Instagram, Facebook, and Slack, The Feed invites creators of all stripes to one location, a singular place to collaborate, organize, review, and approve the content animating this new age of creativity.
Best yet, it plays well with other tech solutions. Say your editor sends a link for approval via Shift, while post sends a link via Dropbox and your director puts her selects in Google Drive. Each integrates with Shift, providing all parties a seamless, consistent workflow, saving everyone time and ensuring nothing falls through the cracks, ever.
Creativity democratized
This kind of enterprise-ready software isn't often available to the next Jill Soloway or the next Spike Jonze. We think that sucks. Creativity shouldn't be gated, with access to the best tools reserved for those with the deepest pockets. That's why we've made Shift for Creators free — forever.
Just as we did with the Shift Creative Fund, we're aligning ourselves with you, the makers, the doers, the creators spinning stories, painting visions, shaping dreams. We're there for your first film, your first TV spot, your first everything, and we grow with you with technology that scales to encompass your third, fifth, eighth movie or commercial and through award-winning work that nets you Emmys, Oscars, Cannes Lions.
So go ahead. Take advantage of early access to Shift for Creators and request your invite code today. We can't wait to see what you make.