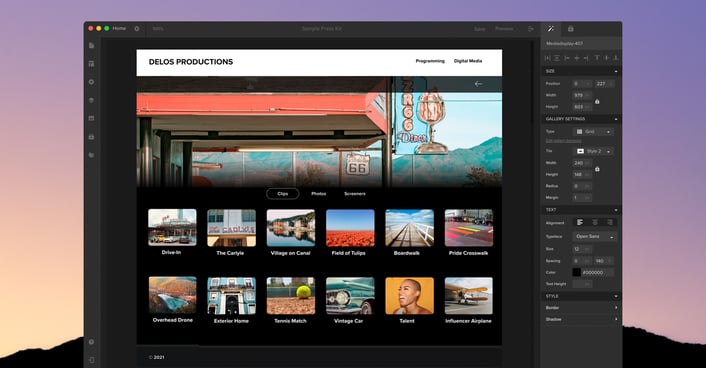 When it comes to producing and distributing your content, chances are your team is using tools for asset management, approvals, presentations, and distribution — and they're all disconnected. At Shift we believe the production process should be seamless, secure, and of course, branded.
That's why we're launching Spotlight, a digital experience builder connected to all your projects and assets in Shift. Whether you're pitching your latest reel to a client, presenting a marketing campaign, or sharing work-in-progress with executives, Shift makes it easier than ever to create beautifully branded experiences with Spotlight.
You can easily plug your content into professionally designed templates or build your own from scratch to publish a live site or presentation in minutes. Let's dig in.
Endless creative freedom
Build your latest client reel or an executive review page in minutes with Spotlight's powerful editor. Display your photos and videos as a gallery, grid, stack, or list, and have them play in a stage. Need to update your media quickly? No need to create a new page — simply edit your playlist, a collection of assets or an entire project or folder inside Shift, and the changes will sync in real-time to the published page.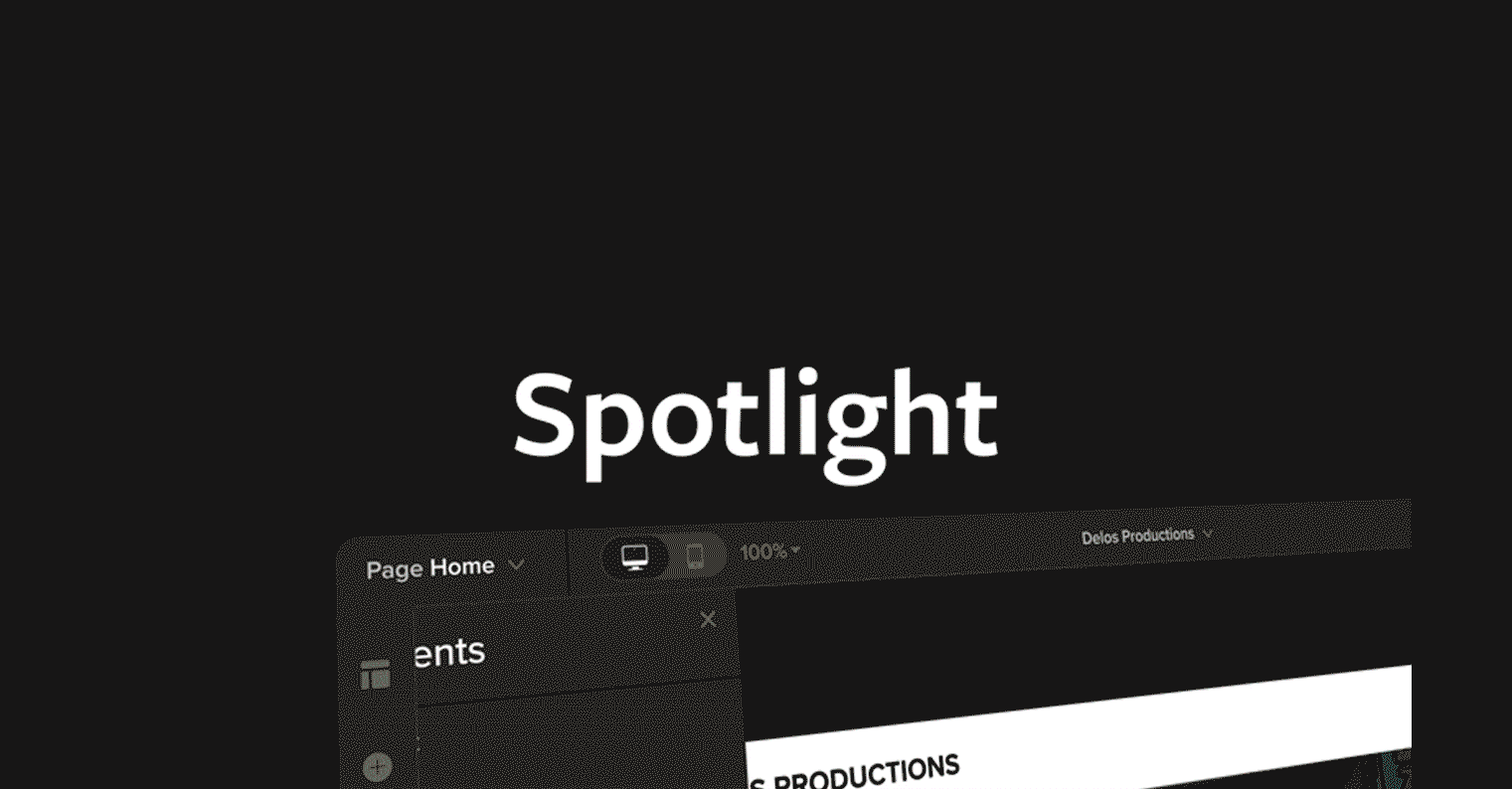 Seamlessly connected to your assets
The best part about Spotlight? You can pull media right from your projects in Shift into your design. That's right, no more downloading and uploading between systems. Drag and drop media right into the Spotlight editor, re-order them as you see fit, and watch them come to life. Or, to share using an existing template, send presentations directly from your Projects.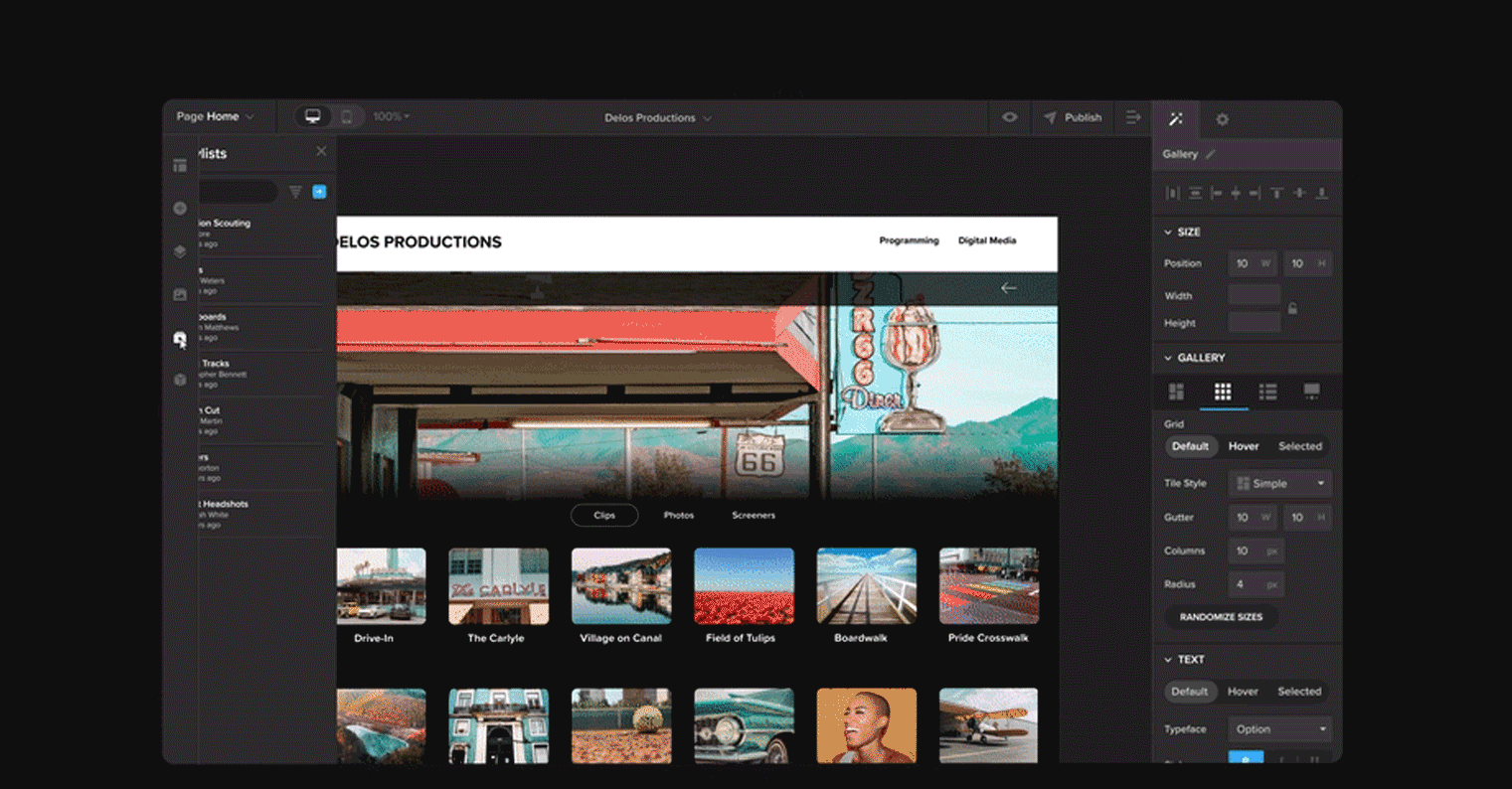 Get started fast and code free
Every Shift account comes with a set of beautifully crafted default templates. To customize them, add your logo, brand colors and fonts. Your team will then have access to a library of branded templates so they can simply plug in their assets and present. You have the option to design your own template from scratch or use our professionally designed ones for Reels, Dailies, and Microsites, with more to come.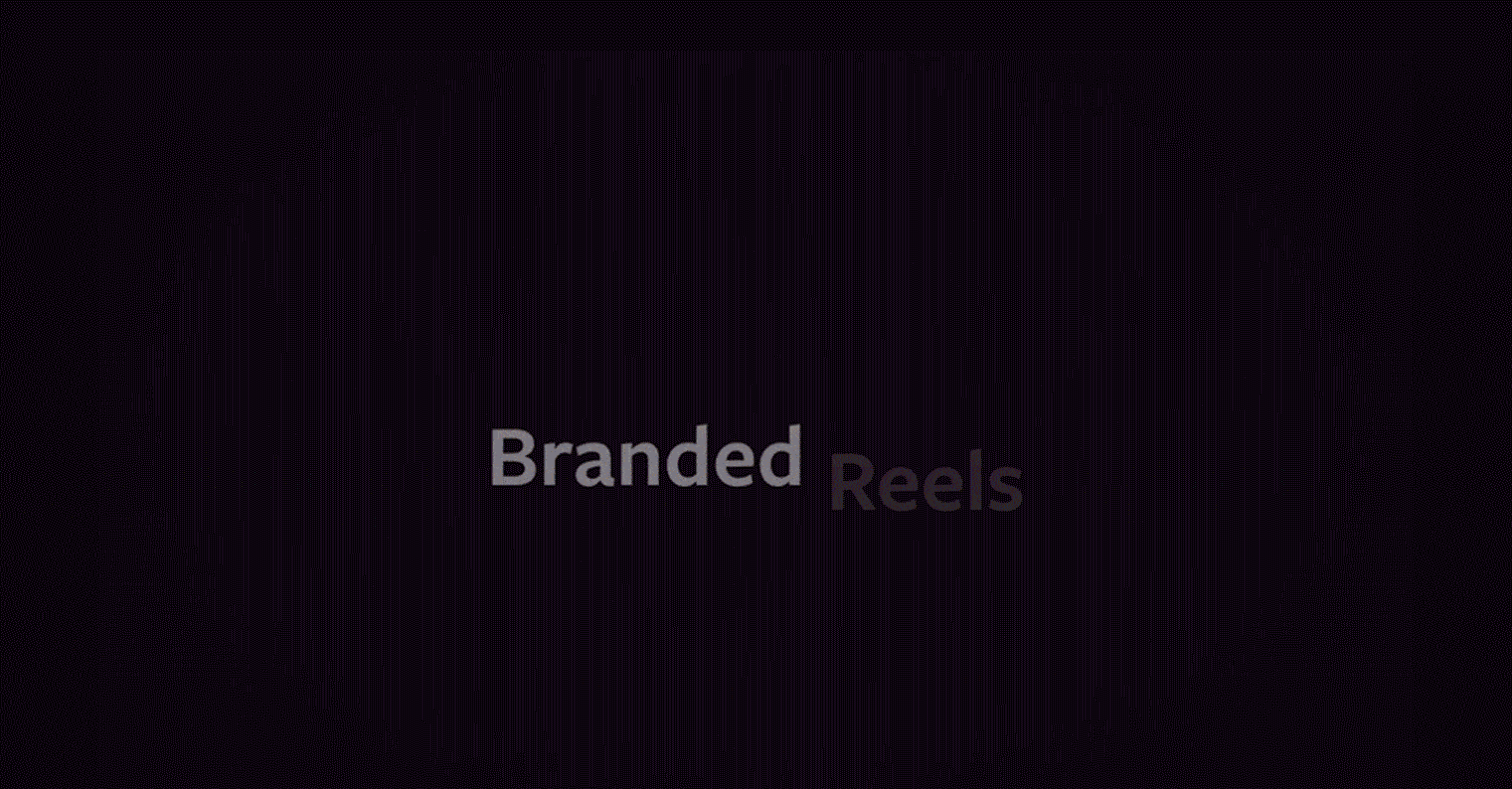 Secure and flexible sharing
When you're ready to share your work, publish your page in one simple step. Share protected content with a private audience, or your finished work with the world. Sharing sensitive content that needs extra protection? Select a specific audience or create an optional password for your link. Or, use SafeStream visual and forensic watermarking to instantly secure your videos in real-time.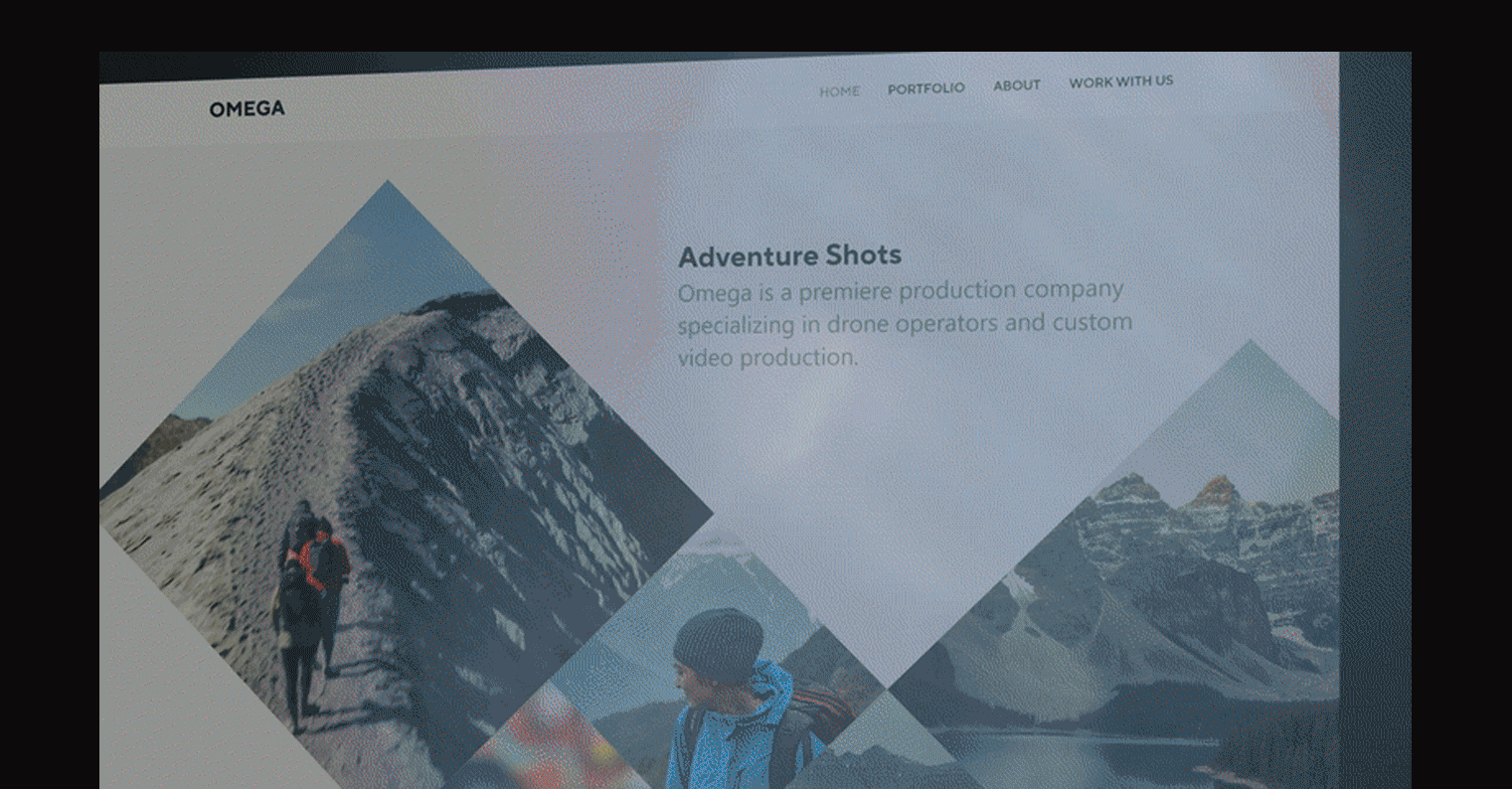 Spotlight is the first of many exciting new features to come to Shift in 2021. In the coming months, we'll share more updates on Spotlight and tips to get the most out of Shift to present your work. To get started with Spotlight today, dive into our Spotlight video tutorials and sign up for a free trial of Shift.
Jane Zhang is the Product Marketing Manager at Shift. She oversees user onboarding and educates them on how to best use Shift for their workflows. Jane writes product-related updates and features for
The Cutaway
.