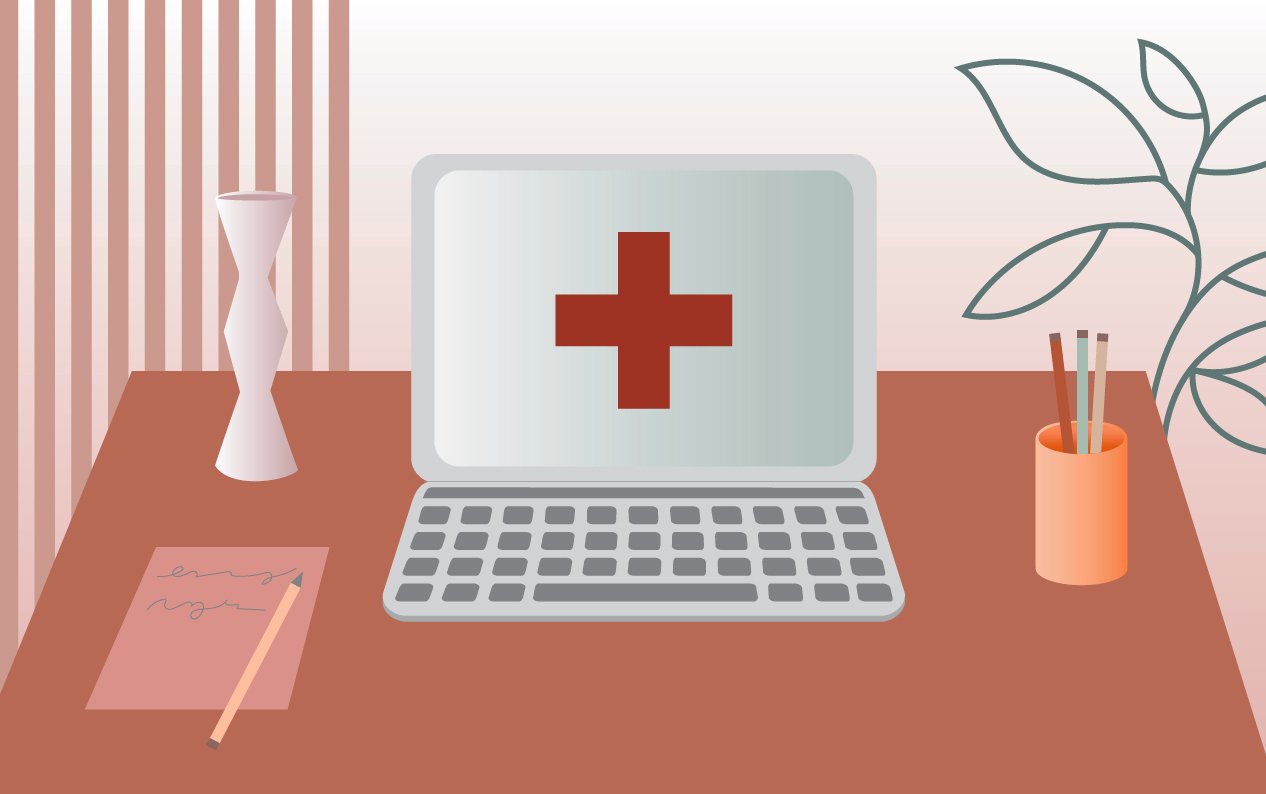 Concerned about the safety of their employees, companies worldwide have sent staff home to work remotely during the coronavirus pandemic. This has meant finding new digital platforms to ensure business can proceed as close to normal as possible, with cybersafety paramount.
Keeping your content safe — whether it's film dailies, a recording of a confidential meeting, or a gated webinar — has long been core to SHIFT's products and services. To protect your content, our platform offers studio-grade cybersecurity features, including SafeStream, the only real-time content security technology of its kind.
It's just one of the many ways SHIFT facilitates secure telework during this unprecedented global crisis. Offering features such as custom and granular permission models, location-based analytics, and secure sharing, SHIFT is the go-to for professionals across a range of industries such as media, entertainment, advertising, tech, medicine, and more.
We've prepared this guide for those who want to learn more about the platform, as well as users already familiar with SHIFT. No matter which community you fall into, we can all benefit from learning more about online options that make working remotely easier and cybersafe.
Video watermarking
SafeStream offers two kinds of watermarks: visible and forensic. You can personalize visible watermarks, which are burned onto any video Link with each viewer's full name, email address, and/or custom text such as "Property of SHIFT." This provides a unique, traceable visual deterrent that causes viewers to rethink any ideas they may have about sharing valuable, confidential content.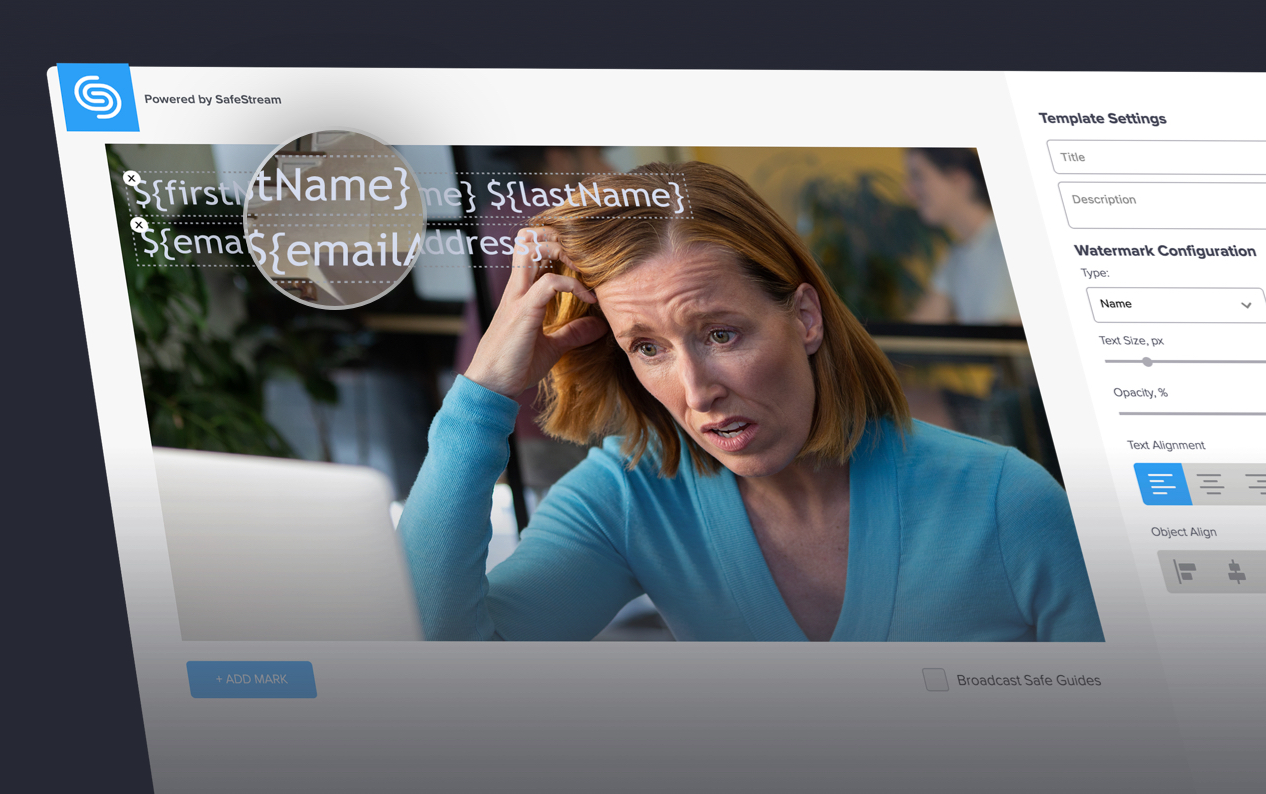 Forensic watermarks, also known as digital watermarks, are an add-on feature that can be used with visual watermarks or on their own. Simply put, they're a sequence of characters digitally embedded onto a video to identify its origin. They don't act as a visual deterrent, but they provide an uninterrupted experience to viewers while still making it easier to trace a leak back to its source.
Learn more about SafeStream by viewing this short demo or reading our support article. Don't hesitate to reach out to sales@shift.io too. We're happy to set you up with a free trial.
Secure sharing
Working remotely requires online collaboration, and sometimes you need to share content with teammates or vendors. SHIFT offers multiple possibilities via its Links so that only the people you choose can see them. Select the assets you want to share — any file type works — as well as the level of privacy those assets need.
Let's run through your options.
Private Links
The most secure way to share content within SHIFT is to send a private Link. With a private Link, recipients have to first verify themselves as users associated with your SHIFT account before they can view the content, if they're not logged into your account already.
What does that look like? They'll be emailed an invitation to view the Link and then can verify themselves by using their email and a passwordless Magic Link. This process guarantees that the person with access to the email address associated with their SHIFT account is the only one who can view the content.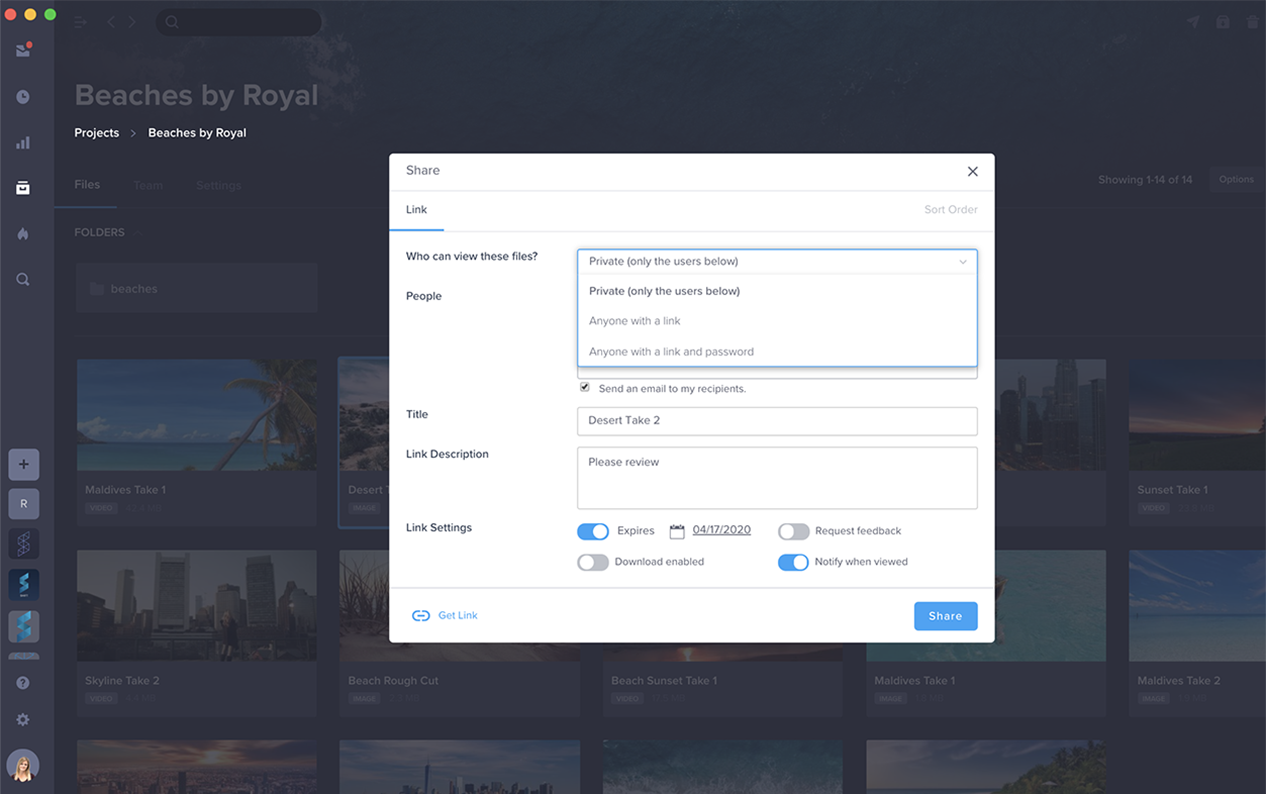 Once the Link recipient has been verified, the only assets they'll be able to see are the ones you included with your Link, along with other projects that you or other Project Owners have assigned them to within your team's SHIFT account.
Semi-private Links
Don't want to add recipients as users to your account? SHIFT has a solution: plaintext password-protected Links. While not as secure as a private Link, it still offers an additional layer of security compared to a public Link. We recommend sharing the password with your chosen recipients via text or phone call in case their email gets compromised.
Account-level sharing
If you're working with a freelancer or someone who may need ongoing access to your files, consider adding the user to a project as a view-only user (see the default and custom roles section below). This way, you won't need to send a new link every time you add content to your project. This will allow the user to see all of the assets within the project rather than just those you select, as they would with a regular Link.
Other options
If the content you're sending is sensitive and you don't want Link recipients to be able to download it, uncheck the "Allow Download" setting.
To guarantee Links that contain sensitive content are deactivated as soon as they're viewed, toggle on the "View notification" setting.
SHIFT also offers the option to set expiration dates when sending Links and/or to expire Links you no longer need. Once the Link expires, the content will no longer be available to anyone but you. To guarantee Links that contain sensitive content are deactivated as soon as they're viewed, toggle on the "View notification" setting when sharing the Link to receive an email right when the Link has been accessed. From there, you can immediately log in to your SHIFT account and revoke viewer access in the SHIFT Reporting panel.
Permission controls
SHIFT offers tiers of user permissions and roles on both an account- and project-level basis.
Account-level permissions
Administrators have full access to all projects and settings.
Project Managers, the second tier, have access only to those projects to which they've been assigned.
As an Administrator or a Project Manager, you can create new projects, add users, and grant specific permission levels to each user in the project.
The User tier only has access to projects with a specified level of permission and can't add new projects or other Users.
Project-level permissions
These are unlike what you'll find on other platforms. They manage what users can do in separate projects across your account. You can give, for example, a user the ability to upload-only in one project, while allowing that same user to download and share in another project.
These tiered account- and project-based permissions can be used by all companies for whom security is topmost. Permissions can be as simple or complex as needed for those who require several layers of access for different teams. SHIFT can be customized based on your organization's needs.
Default and custom roles
SHIFT has five default roles that capture the most common use cases for project members, which include functionalities such as uploading, sharing internally and/or externally, and download access. More information on default roles can be found in our support article.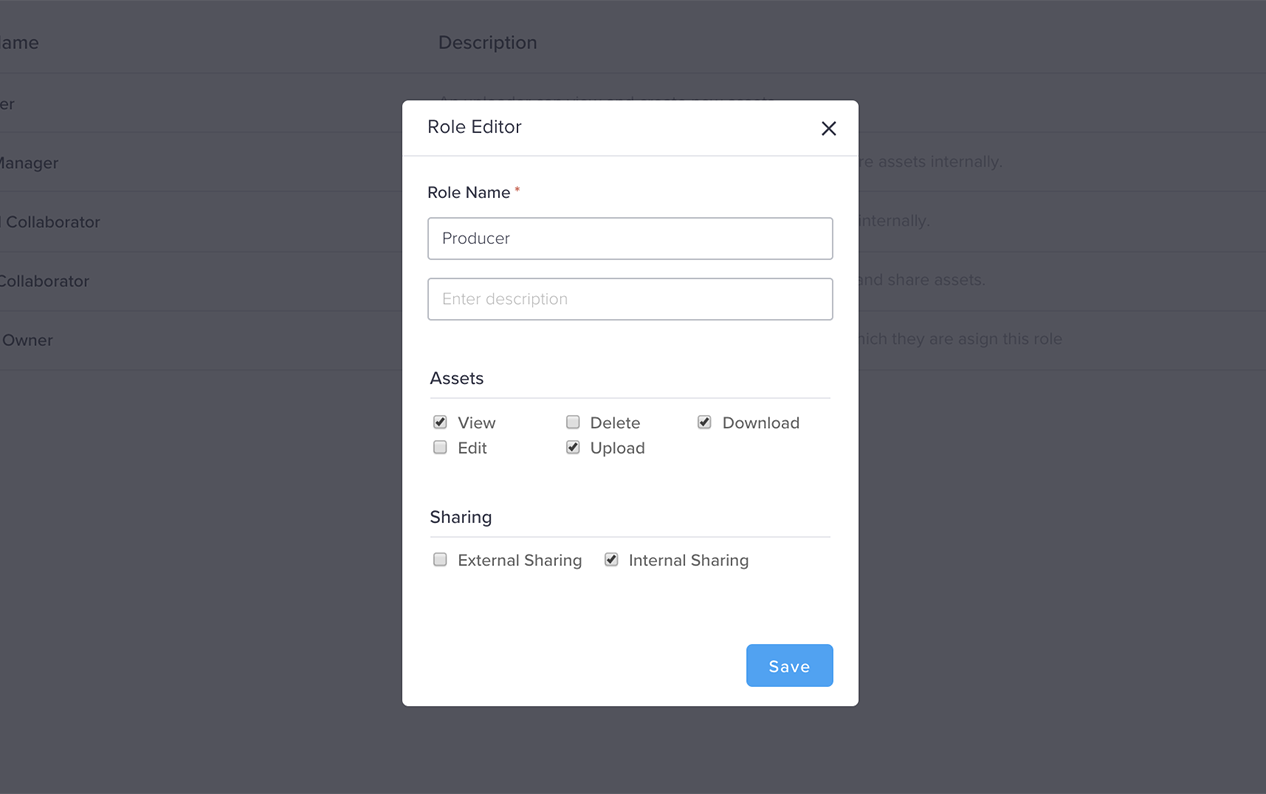 SHIFT also has customizable role templates than you can create on your own. For instance, one custom role could be "Production Team" for teammates who need to share internal links and upload files. You could then update the role template to include external link sharing if your team ends up needing it. The change would apply to all users across your workspace who are assigned that role.
Single-sign on for extra security
Single sign-on (SSO or authorizing your log in to one of our products through your company's login system) is available for all SHIFT products too. If your company uses SSO, feel free to reach out to the SHIFT team directly to discuss the qualifications and steps for setting SSO up on your SHIFT account.
Audit trails and analytics
There are times when you'll need to confirm that a Link was sent to the right person. The good news is that SHIFT's Reporting panel surfaces a variety of data points about your Links. Besides providing a comprehensive list of all the Links you or any member of your team has ever created, it also shows:
The number of views of each video per Link,
Who viewed each video; and
Where in the video viewers stopped watching.
In addition, you can use the geolocation map of IP addresses to pinpoint exactly where your viewers are located and, in the worst case scenario, to track down the origin of a leak. The Viewers and Files tab can provide detailed insight on who commented on, approved, and downloaded files.
Use the Reporting panel as your real-time audit trail for all the content you're sharing, whether you're at the office or working off-site.
Real-time remote collaboration
The pandemic may mean it's just not possible to talk face-to-face with colleagues. Good news: You can easily boost your remote workflows with our Review and Approval features, available by default with any Link.
You can share real-time input with the audience of your choice and leave crystal-clear feedback by drawing on-screen, leaving timecoded comments, and toggling between versions to compare comments. You can also reply to existing comments and see who's online reviewing with you. It's the solution that replaces long email threads and other time-consuming remote workarounds for feedback.
Give SHIFT a try today! A free version is available, and it offers a safe, easy-to-use platform for remote work in times of crisis and when we, together, return to more stable lives and working conditions.
Julie Neumeister is a Customer Marketing Manager at SHIFT and a true advocate for great customer experiences. Having worked closely with clients at the company since 2017, she has an extensive knowledge of use cases and workflows tied to SHIFT's portfolio of products. Julie also brings a strong technical background working with a variety of software products before joining SHIFT and holds a B.S. from California State University, Chico.